The LinkedIn Company Page for Law Firms – Why and How?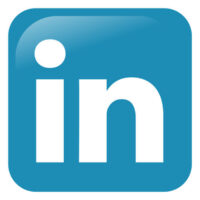 Have you ever tried doing a search for your law firm on Google? You might be surprised to find a LinkedIn company page of your firm on the first page of Google. This is important when bringing awareness to your law firm or brand. However, you might find that you don't have a LinkedIn company page. In that case, we would highly urge you to create a page – especially in this day and age when your potential clients would likely research your law firm before entrusting it to provide them with your legal services. If you have more questions about how to do this, we are happy to help you get started on LinkedIn.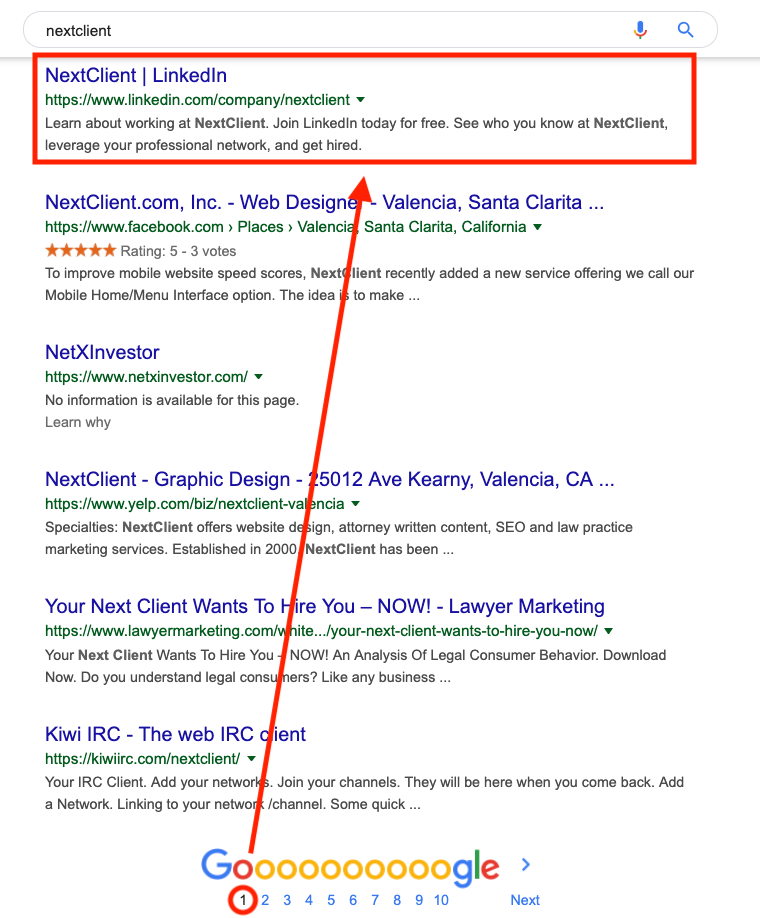 Why You Should Create a Law Firm Company Page
Besides a first page result on Google? It's an additional way to showcase your law firm. People can call, email your law firm, and find an additional space for potential clients to get familiar with your services. From your law firm company page, potential clients can visit your website, call your firm or email you.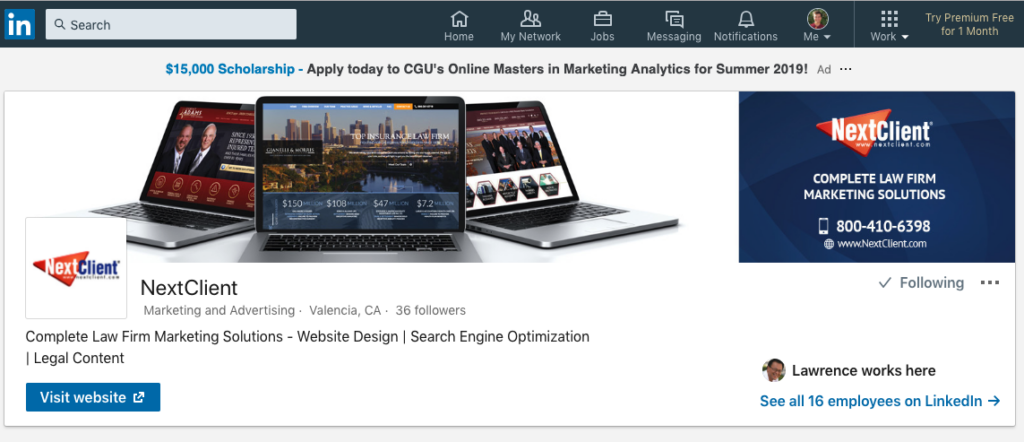 With over 562 million users, there is a huge potential to convert customers. A study by HubSpot verifies LinkedIn as the number one social media site for lead generation. LinkedIn is all about building a network and high-quality connections. Lawyers and law firms can pitch to potential clients, business referrers, and job seekers.
Now that you see the value of having a LinkedIn profile, we will provide a quick tutorial on how you can get started right now.
How to Create a Law Firm Company Page
Make sure you're logged into your LinkedIn account before you start the process of creating a page. You'll also need to be an employee of the company before making the company page. You want to do this so that everyone who has the company as part of their work history on LinkedIn will be connected to your page.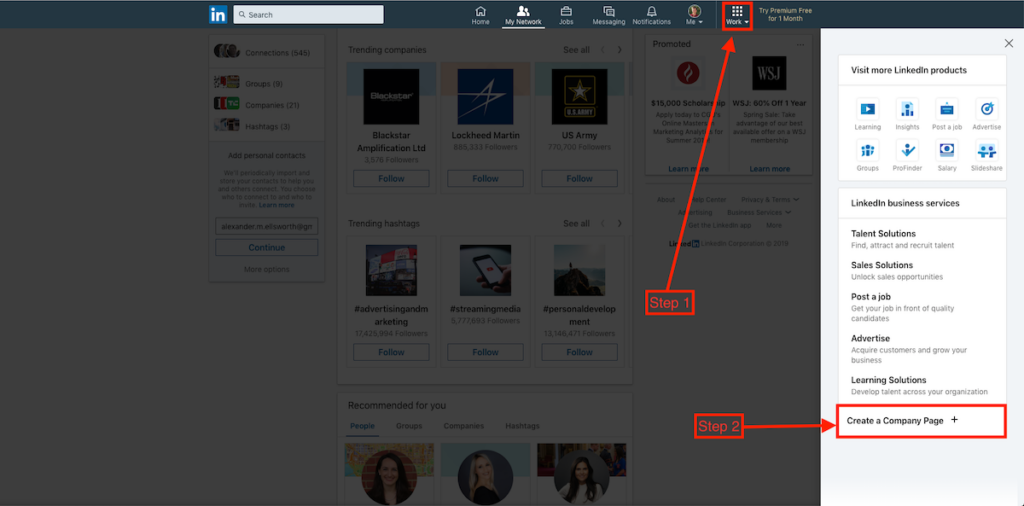 Getting Started to Create Your Business Page
Click the work tab on the top of the LinkedIn bar
Navigate to where it says 'Create a Company Page'
Alternatively, you can click this link: create your company page
From there, select the size of your business
Fill in as many details as you can
You have now created your company page
When creating your company page, you'll want to ensure the page contains rich keywords so you can connect with your target audience that would use your legal services. You will also be able to find prospective employees and establish your firm as a tech-savvy organization. If you need more help in regards to creating a LinkedIn page, don't hesitate to reach out to us for a free consultation.