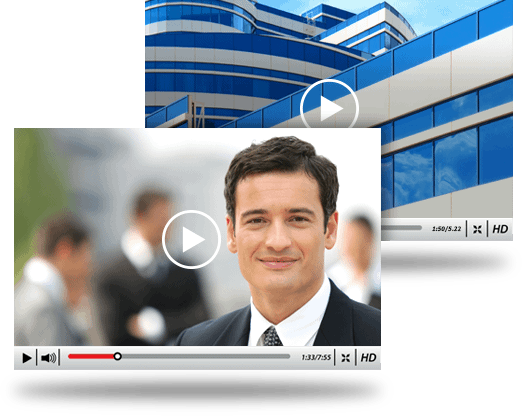 Law Firm and Attorney Video Production
Video content is an important trend in Internet marketing. As major search engines downplay, and in some circumstances negate the importance of link building and other commonly used SEO strategies, relevant content becomes an ever more important factor in increasing search engine ranking. While content in the traditional sense has always been important for SEO and customer conversion, the rise of broadband technology, mobile devices and video websites such as YouTube makes a compelling argument that video content is the most readily visible and sought-after content by internet users.
Our affordable Video Production packages include shooting, directing and editing a collection of short video clips suitable for uploading to YouTube, Wistia, Vimeo and other online video repositories and integrating with your law firm website for visitor retention and conversion. We utilize Chroma Key (green screen) techniques as well as available office staging to minimize cost while achieving engaging production qualities, optimized for the web.
Contact NextClient to find out more about our Law Firm Video Solutions.