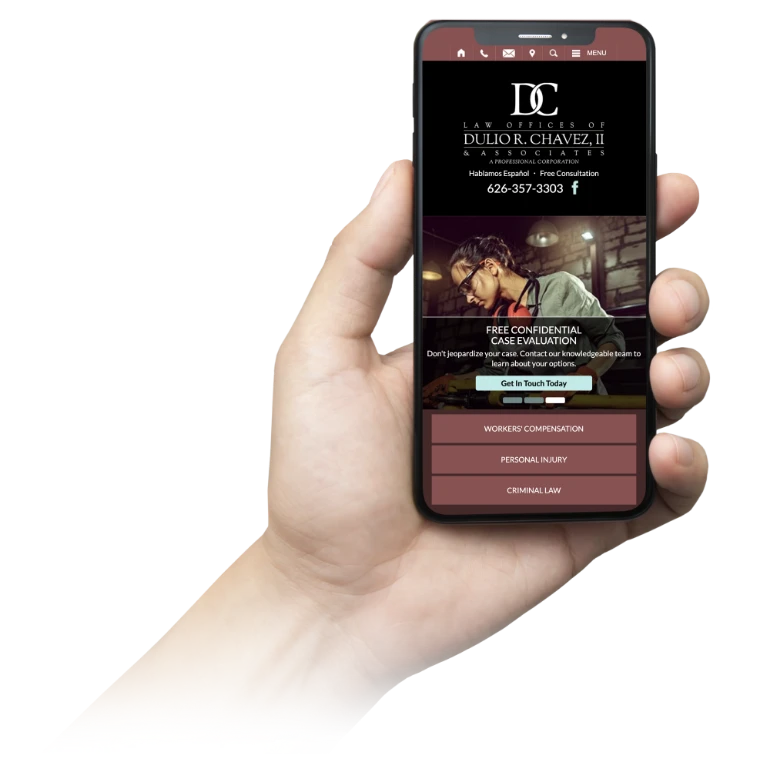 NextClient Designs and Develops Responsive Websites, Utilizing Best Practices and Technologies Relevant to the Mobile Web
According to a Google smartphone user study, more than half of Americans own a smartphone, and that 57% of smartphone users search for businesses and services on their smartphones every day. This means that more people are viewing your law firm website on smartphones and, undoubtedly, other mobile devices such as tablets. Therefore, when you plan your law firm's web strategy, it is important to take this into consideration and address a mobile component that maintains your firm's branding message and provides an optimal user experience across all devices and platforms.
There are two basic website development methods to accommodate mobile devices. One is to develop a separate mobile version of your website, and the second is to develop one responsive website for all screens.
Responsive Websites
Responsive websites are websites that respond to the viewing environment, providing an optimal viewing experience across a wide range of devices. With a responsive website design, you can create one well-planned law firm website, instead of separate desktop and smartphone versions of your website.
With a responsive design, the process of "second guessing" what device users will be viewing your law firm website on is over. Since a responsive design scales and optimizes based on screen size, it doesn't matter whether your website is being accessed by an iPad, BlackBerry, Android phone or other such devices. Because you are working with a single website, with a responsive website design it is much easier to retain your law firm branding message across all platforms and devices.