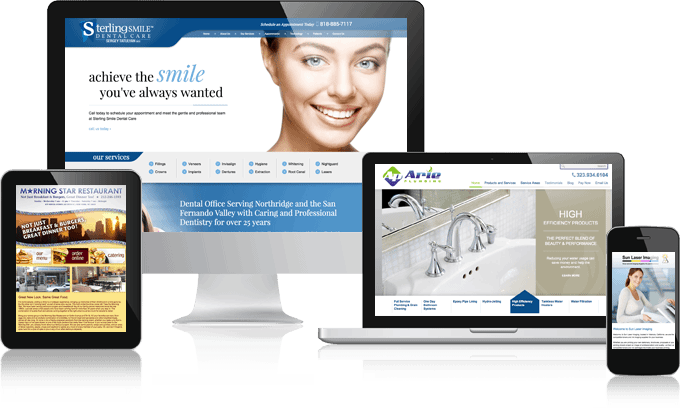 Professionals & Businesses
Affordable and Effect Website Solutions for Professionals and Businesses
Attorney website design is our niche, but we are always happy to create stunning designs and effective websites for other businesses. We have built websites for medical professionals, insurance professionals and accountants, as well as businesses across the spectrum of occupations and industries, including athletics and sports teams, beauty salons, fashionable clothing retailers, and more.
When you work in a competitive field, you need every edge available to help you succeed. Stand out from the crowd with a state-of-the-art website that is both visually appealing and functional for your needs and those of your customers or clients. We can include features such as payment portals, image galleries, live chat and video to create a website you can be proud to display.
Get the most of your advertising dollar by selecting one of our SEO packages. We harness the power of social media to get your message out to the general public, helping you to be found and drawing in potential customers in need of your services.