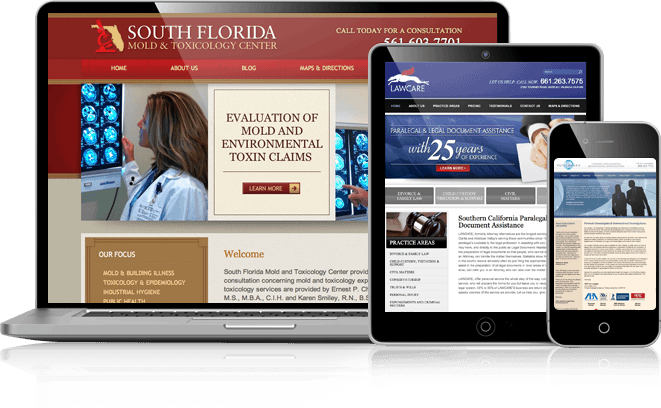 Expert Services & Litigation Support Showcase Your Skills and Experience With an Expert Services and Litigation Support Business Website
We not only build websites for law firms but for other professionals in the legal field as well. We have created websites for expert witnesses in engineering, toxicology, and retail premises liability, as well as forensic genealogists, arbitrators, paralegals and document preparers, and more. Let us help you get a website that showcases your talents and professionalism.
As an expert witness, what you have to offer is your time and expertise. We work with you to highlight your strengths, background and experience. Feature elements of our expert services websites often include expert CVs, client lists and case studies or "war stories" about particularly interesting cases which turned on expert testimony.
By incorporating best practices in Search Engine Optimization (SEO) with your website, we help to get your name out and make sure you are found by attorneys in need of your particular services, whether providing expert witness testimony or other litigation support essential to helping lawyers win their cases.