Google's PageSpeed Insight Update and how it Affects Your Law Firm Website Visibility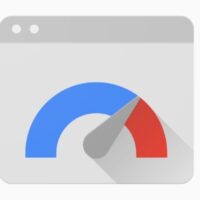 Google recently announced that it has integrated Lighthouse metrics to its PageSpeed Insights – one of the analytics tools Google uses to measure a website's load time. Lighthouse metrics is a useful tool because it incorporates information from the Chrome internet browser user report – in other words, real-world user data – as well as lab data, to tell you how fast or how slow your law firm website page is.
Although speed has been a ranking factor for Google since 2009, Google officially announced in July 2018 that it has put an emphasis on speed in mobile browsing.
Why does Google treat mobile websites differently?
This recent integration significantly affected mobile speed metrics, sometimes resulting in mobile speeds that previously scored in the 90s to drop to the 40s to 50s range. According to Google's scale, a score of 90 – 100 is considered fast, 50 – 89 average, and 0 – 49 slow. Now, mind you, Google's Lighthouse integration did not actually change the speed of your law firm website on mobile, but it updated Google's methodology on how it grades speed, emphasizing the differences between how it measures your website for mobile and desktop use. Google contends that the internet on mobile and people's behavior on mobile are different than the internet on a desktop and how people use websites on their desktops, and Google is, therefore, advocating for mobile websites to address these differences.
How is NextClient addressing the implications of Google's update?
In response to this change, and to improve mobile website speed scores, NextClient recently added a new service offering we call our Mobile Home/Menu Interface option. The idea is to make your law firm website on mobile resemble a mobile app, but without the need for your visitors to download an app from the app store to view it. In addition to improving PageSpeed Insight score, applying NextClient's Mobile Home/Menu Interface and the design/coding techniques associated with it will give your mobile law firm website visitors a better user experience, which tends to improve conversion.
Below are examples of the NextClient Mobile Home/Menu Interface applied to several attorney websites. If you run PageSpeed tests, they perform in the 90 – 99 range (you need to view these websites on your mobile phone to see the new Mobile Home/Menu Interface).
Here is the link to test your law firm website's SpeedTest score: https://developers.google.com/speed/pagespeed/insights/
Contact NextClient for more information
If your mobile and/or desktop website is not up to speed, or if you would like to discuss how NextClient can help improve your law firm website visibility and client conversion, contact us for a free consultation and no-obligation proposal.