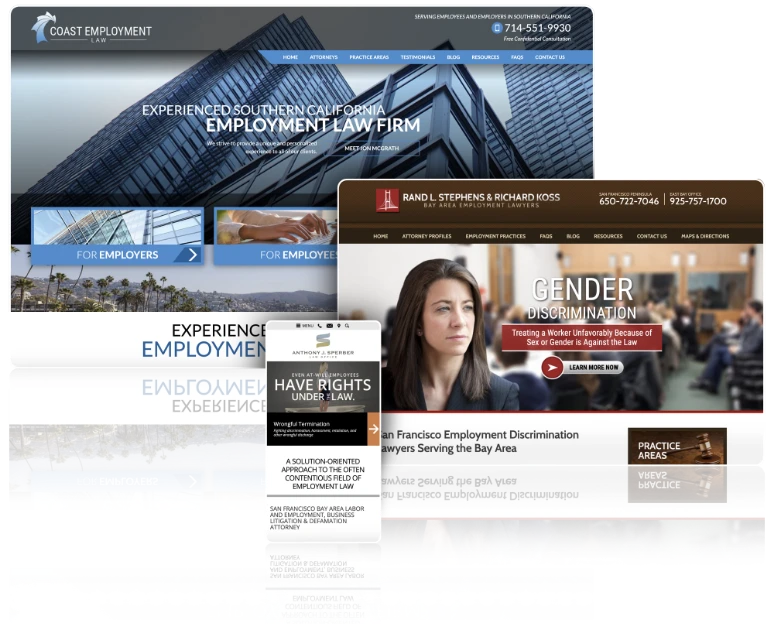 Websites Designed Around Your Employment Law Practice
We have experience designing employment lawyer websites that target business owners or employees who face discrimination in the workplace. NextClient has had two decades of experience designing employment law websites. Our team was founded by lawyers, and we have designed over 2,000 custom-designed websites to date. We know how to reach business owners and employees effectively.
We deliver a cohesive website with compelling content and a robust design.
We have created many pages across a variety of employment practice areas that can help kickstart your firm. We also integrate calls-to-action, sidebars, and various elements to increase client conversion.
Additionally, we have experience in growing a powerful online presence. We offer services in SEO, PPC, newsletters, blogging, and social media to drive more organic traffic. Our agency is a one-stop shop for your law firm looking to increase online traffic.
Our employment law web designs are affordable for your firm since we are a small, highly efficient team. We take pride in creating aesthetic websites that are rich in content and can generate web traffic. If your firm is looking to increase online visibility for your employment law web design, contact NextClient today.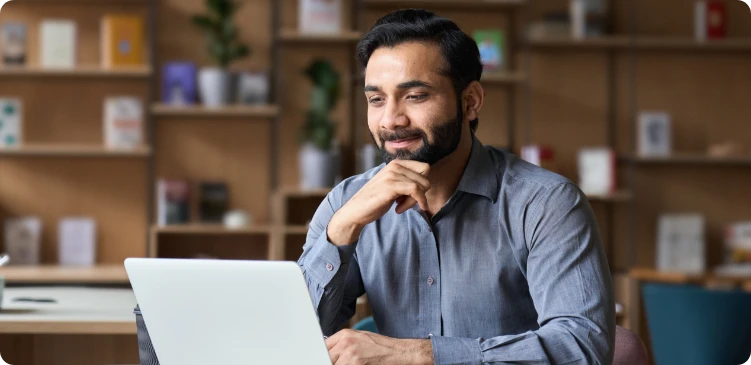 View Website Portfolio