Using Call Tracking for Lawyers (Pros & Cons)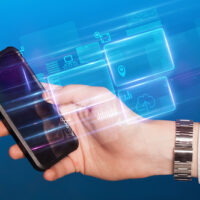 In one of our sales calls, a client of ours asked what call tracking was. It is pretty important to implement one when managing your marketing campaigns. This is because the analysis that comes from call tracking can help generate more leads in the long-term. Since the question has come up many times, we thought it would be beneficial to write a post for all the inquiring lawyers.
In our blog, we go over what a tracking number is, as well as the pros and cons associated with the technology.
What is a tracking number?
A tracking number is a designated phone number that can help track the origins of a call; it is typically used in marketing campaigns. This telephone number is different from your firm's actual phone number. This is because each tracking number corresponds to a source or campaign. For instance, one number may be displayed on your PPC advertisement, while another is used for an SEO campaign. Tracking numbers can record other data, including:
The source of the call (PPC, Organic, etc.)
How long the call was
When the call was made
The contact of the phone number
Where the call was made from (country, city)
With access to this data, leads can be better tracked. It also allows for better decision-making for growing your practice. As a law firm owner, this information can be quite vital. Take one example. You find that you get longer phone calls in your PPC campaign when compared to other campaigns. As a result, you can make the decision to increase spend on digital ads as a result.

Now that you understand the basics, we move on to the next section. We address some of the pros and cons associated with tracking numbers.
Pros of Call Tracking
Pro #1 – Marketing Attribution: Every lead that comes in can be attributed to a campaign. This allows for a more thorough evaluation of each marketing campaign. For instance, being able to evaluate a PPC campaign vs. an organic campaign.
Pro #2 – Fewer Lost Leads: Since every lead is attributed, there can be appropriate follow-up. For instance, repeat callers may be handled differently from first-time callers.
Pro #3 – Saves Time: Through call tracking, there is improved efficiency. This can be realized with your legal team, as they will know which leads to focus on for meaningful growth.
Pro #4 – More Precision: Call tracking improves control over sales by delivering actionable information through analytics.
Pro #5 – Cost-Effective: Pricing for call tracking starts at around $20/month. This makes it affordable for firms to implement into their marketing strategy.
Cons of Call Tracking
Con #1 – Not SEO-Friendly: With too many unique phone numbers, search engines could penalize your site. You generally want to avoid using tracking numbers in directory listings.
Con #2 – Potentially Confused Customers: With many unique phone numbers, this could confuse customers. Additionally, customers may be hesitant to call a phone number that looks unfamiliar or is not associated with the business's main phone number.
Con #3 – Inconsistent Branding: In addition to customer confusion, using multiple call tracking numbers can make it difficult for businesses to maintain a consistent brand image.
Con #4 – Technical Difficulties: If you do not understand the technology behind it, you might not be able to reap the benefits. For example, not being able to interpret the data or correctly implement the call tracking numbers.
Is Using a Call Tracking Number Bad for SEO?
Using a call tracking number on a website does not necessarily have a negative impact on search engine optimization (SEO) as long as it is implemented correctly. However, there are some potential SEO implications to consider.
The first concern is that using multiple call tracking numbers on a website can create duplicate content issues. This can confuse search engines causing them to view different phone numbers as different pages of content. This can lead to a dilution of the website's overall authority and can negatively impact search rankings.
Another potential issue is that if the call tracking number is displayed prominently on the website, it may draw attention away from other important on-page elements. This includes the business's name, address, and phone number (NAP) consistency. This can lead to inconsistencies in how the business's information is displayed across the web, which can negatively impact local SEO.
To avoid these concerns, businesses should ensure that they implement call tracking numbers correctly. This includes using canonical tags to indicate the preferred version of the page and implementing structured data markup. These will help provide search engines with clear information about the business's NAP information.
Conclusion
In our opinion, the pros outweigh the cons of call tracking. Any law firm owner with multiple marketing campaigns would largely benefit from using call tracking.
Are you a lawyer looking to grow your marketing online and need help with call tracking? We are experienced in helping law firms grow their practice. Contact us today for a free consultation.