Google's "Vicinity" Update: Was Your Law Firm Affected?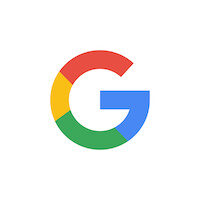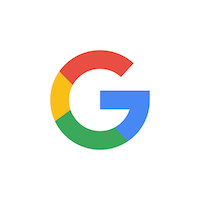 Did you notice a fluctuation in calls or visits to your law firm? If you rely on Google, there's a good chance that the latest update to the local search platform played a role. If you conduct business locally, this update can have a significant impact.
Between November 30th and December 8th, Google made a series of changes to its algorithm. The company emphasized that these changes seek to improve user experience, as do all updates. They also ensured that if you are within the general guidelines, then you do not have to worry about an adverse impact.
The update has been the biggest change to local SEO since the Possum update five years ago. Therefore, it is one worth paying attention to.
What Changes Were Made in the Vicinity Update?
Change #1: More Emphasis on Proximity
Coined by Sterling Sky, the Vicinity update highlights an emphasis on proximity. Over the last five years, law firms located far away were able to rank and dominate local search. However, with this new update, firms located farther away have seen a drop in local rankings.
For smaller and newer firms following the Google guidelines, this is great news, as newer businesses won't be competing with businesses farther away.
Many established firms have witnessed a drop in rankings. However, firms with multiple offices may see an increase in rankings at those other locations, even though the main location farther away may not be ranking as high.
Change #2: Less Emphasis in Keyword-Heavy Business Name
Another change is a drop in rankings for firms that rely heavily on keywords in their business name. This is especially true for businesses using keywords inappropriately.
For example, let's take a fictional personal injury firm. Let's call them Kevin Law. If they were to amend their name to Personal Injury Accident Law, this is inappropriate keyword stuffing in their firm name. It breaks Google's guidelines and is something Google is cracking down on in the Vicinity update.
Referring to the local pack results for personal injury below, you can see that none of the top three firms have injury or accident in their name.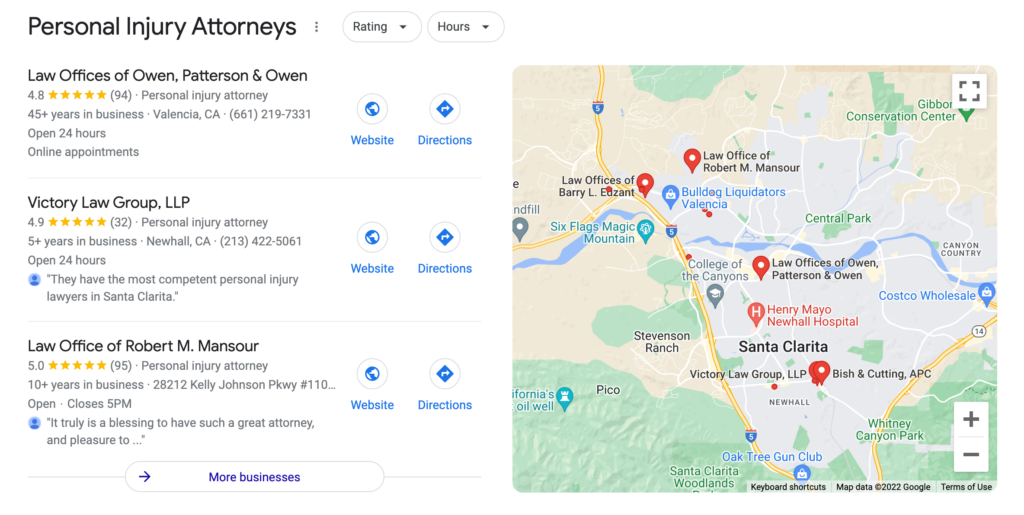 Change #3: New Local Pack Map Design
The new design features a square to the right of the local firms on the left (refer to the above image). In contrast, the old design featured the map on the top, with the firm names below. The design largely supports the heavier weighting in proximity. The square design could feature firms in closer proximity. Contrast that with the old rectangular design which could show a firm located farther away with a larger width.
In the above example, the Santa Clarita law firms displayed in the top three results are within a five-mile search radius. In past searches, staff members at NextClient have noticed many Los Angeles law firms creep in results. Results currently displayed are shown more in "proximity" than any other factor. Although this example is more anecdotal and particular to this case, our digital marketing firm is sure that others have witnessed much of the same results.
What You Can Do if You Have a Law Firm
The Google guidelines for better local rankings are based on relevance, distance and prominence. So in that respect, nothing has changed here.
To boost visibility, local businesses should:
Fill out all data
Verify all locations
Verify opening hours are accurate
Manage reviews
Add photos
Why Does All This Matter? 
This gives a fair playing ground. In addition, many firms that tried spam tactics such as keyword stuffing in their business name will be penalized for doing so. For many years, Google has placed heavier weighting on keywords in the business name, even though it goes against their guidelines. That said, we still have to wait for long-term effects of the algorithm change to see whether they're here to stay for good.
If you want help managing Google updates, our team is equipped to help your law firm today. Contact us for a free consultation.