Google Plus Shutdown – How it Impacts SEO for your Law Firm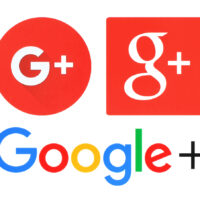 Many of you may not have used or thought of Google Plus in a while, but it has had a past history of significantly influencing local SEO and search engine results. Hence, it might be a concern to you that Google+ is shutting down in April 2019, after almost 8 long years of running. However, you can rest assured that the demise of Google Plus may not have a significant impact in your search engine rankings, especially if you use other social platforms to share content.
The shutdown follows multiple security breaches, as well as Google+'s diminishing use as a social media platform. Read on to learn more about the shutdown and how it might affect your law firm.
Multiple Security Breaches
Google Plus announced in October 2018 it was shutting down after the Wall Street Journal disclosed a story on the security breach. Back in March 2018, a security audit revealed that half a million users' data were shared with third-party developers, even though they did not consent to it. Google was fully aware but did not make it known to the public at the time.
Shortly after they were exposed, they announced plans to shut down next year, originally in August 2019, and then expedited to April 2019 when they found another security breach affecting 52 million people.
It helps to understand that this is happening in conjunction with the Facebook and Cambridge Analytica scandal that was cracking down on non-consensual data sharing. Mark Zuckerberg was appearing before Congress as a result of the crackdown. Google certainly did not want to be involved.
Diminishing Usage as a Social Platform
Additionally, Google Plus has diminished in its usage, while other social media platforms like Facebook or Twitter have dominated the field. Over 90% of Google Plus sessions last less than five seconds. Although Google Plus had a big push towards sharing content to a narrower audience, it wasn't enough to build and sustain a strong social media network and presence necessary for the masses.
Does the Google+ Shutdown Affect SEO For Your Law Firm?
The simple answer is no. Google Plus shutting down could have a more significant impact if it's the only social media platform you use to share content. This is because Google uses social signals as a ranking factor. The more you share your content, the more likely your content would show up higher in the search engine results page (SERP). If you share your content on high authoritative social media platforms like Twitter and Facebook, and have been doing so for a prolonged period, there isn't too much to worry about with the shutdown. However, if you relied more heavily on Google Plus, you may want to shift your strategy to sharing more on other platforms.
With all that said, there are steps that should be taken to ensure that your firm is safe. It is helpful to have an agency help you navigate through this change.
Recommended Steps to Take for the Shutdown
Remove Google+ share and follow buttons from your website
Remove Google+ social media icon and page
Lessen content production on Google+
Direct members of circles or groups to follow your other social pages