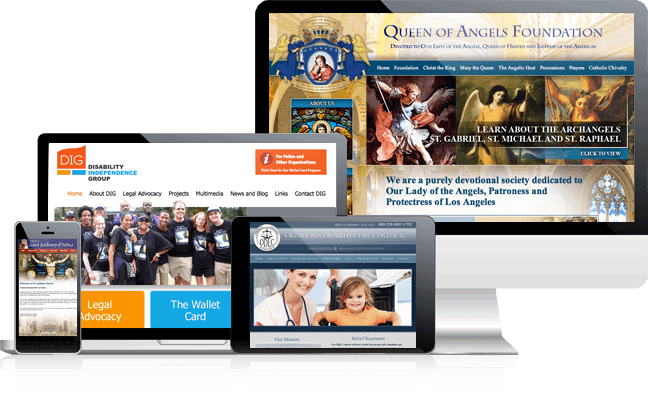 Nonprofit Organizations
Improve Your Nonprofit Organization's Online Presence
You do good work everyday; it's important that the world sees it. Our striking, prominent websites help connect you with the people most in need of your services. When you rely on government grants or private donations for operations, documenting community outreach and visibility is often a necessary component to help you succeed.
We have helped churches, temples, schools, youth athletic leagues, health care and disability advocacy organizations, local bar associations and more reach their membership or target audience. We can help you create or improve your online presence with a modern, professional website.
At NextClient, we support worthy causes and are willing to donate our time and expertise to create websites for nonprofits on a pro bono basis. Contact us to submit a request to be considered for a complimentary website for your nonprofit organization.